Introduction
Electronic commerce, the use of the internet for purposes of buying and selling services and goods (Bidgoli 18), has been gaining importance, in recent years. Many organizations have now embraced e-commerce to enhance the rate at which their products and services access the market. This is in addition to the drastic reduction in their operating cost, compared with the use of other conventional modes of selling. E-commerce activities have had an impact on various sectors of the economy, notably, finance, retail trade, communications, and business services (Decker 85), amongst others. From a social perspective, e-commerce has held the buyers and sellers to maintain social relationships, and his has been beneficial to the two parties involved. The intention of this report therefore is to help shed light on how electronic commerce has influenced us, both economically and socially.
Economic importance of e-commerce
Although sales attributed to electronic commerce are modest in comparison with the total economic activities, nonetheless electronic commerce is gaining prominence. For example, according to the Office for National Statistics (2009), there was an increase of 17.1 per cent of internet sales in the United Kingdom, in January 2009, relative to the same period in 2008. This is an indication that the use of electronic commerce can greatly boost the economy of a country. According to statistics released by the U.S Department of Commerce (2), internet sales only formed 1 % of the entire retail sales realized in the United States in 2002. Although internet sales had been on the decline in the United States for a period of three eyras, between 2006 and 2008, nonetheless there was a 1.8 % rise in 2009, despite the impact of the global financial crisis (Office for National Statistics 3). The effect that e-commerce has on the market and by extension, the economy, is two-fold. First, e-commerce is crucial in increasing market transparency (Zhuang 12). Accordingly, e-commerce helps open up markets for goods and services. For this reason, manufacturers enjoy a bigger market for the products they make, and this may in fact help them to increase on their production capacity. In the process, the manufacturing and distribution industries of products benefits from the creation of more jobs.
E-commerce enables consumers to search for goods and services that are within their desired price region. Moreover, consumers have the choice of not only buying goods and services at a low price, but also from foreign sellers as well (Lubbe and Van Heerden 184). In addition, sellers to have a chance to reach an increasing number of buyers. This results in the creation of more transparent markets for goods and services. Based on these arguments e-commerce can be a useful tool for intensifying competition. When competition becomes intense, the profit margins of the companies involved in e-commerce ends up reducing. On the other hand, when the market becomes broader thanks to e-commerce, this is a chance for the organizations involved to take advantage of economies of scale. The result is that consumers end up paying for their desired goods at a lower price than would; have been the case in the absence of e-commerce. In addition, the fact that e-commerce is characterized by high transparency levels results in reduced search as well as transaction costs. This is in terms of both money and time. E-commerce also helps to balance the supply and demand of goods and services in the market because of the increased choice and information (Chaudhury & Kuilboer 64). For this reason, product manufacturers for example, are in apportion to make adjustments to their production processes with more precision to cater for the existing demand in the market.
Since e-commerce has ensured that information exchange between for example, a firm and its customers or suppliers is efficient and fast, organizations are therefore in a position to reduce costs related to production, procurement and sales. Owing to an improved supply chain management facilitated by e-commerce, efficiency of the business process is thus attainable (Nabi & Luthria 135). Moreover, new goods and services have also emerged thanks to e-commerce. However, there are also negative effects to the economy that are associated with e-commerce. For instance, good reputation and economies of scale though a good thing for some firms, might in fact provide several e-tailers (for instance, Amazon). In addition, competing firms may use increased transparency as a technique to compare prices offered by rival companies, thereby enabling them to establish pricing strategies.
E-commerce can also assist competitors to differentiate their products due to intensified competition. As a result, consumers would find it hard to use the internet for purposes of comparing prices. From a microeconomic point of view, e-commerce may more impact on search goods, compared with other forms of goods (Graham 771). For instance, a majority of the experience goods are less suited for electronic transactions since the desire for consumers is to first see, try, or tough them, before they make a decision of whether or not they will make a purchase. Such goods would include houses and cars. However, e-commerce acts as a powerful informative tool for a prospective buyer, because they are enlightened on where to access these products, should the need arise.
Conclusion
Department of Commerce. (2002). "A Nation Online: How Americans Are Expanding Their Use of the Internet." E-commerce Multi-sector Report.
Graham, M. Warped geographies of development: the internet and theories of economic development. Geography Compass, Vol. 2, Issue 3, pp. 771
Kellerman, A. Worlds of E-commerce: economic, geographical and social dimensions. Political Geography, Vol. 22, Issue 4, pp. 457-458
Office for National Statistics. Internet retail sales (2009). Web.
Rajadhyaksha, H. Leveraging Social Networking Sites to boost Ecommerce online traffic.Web.
В Китае соцсети и приложения стали популярной площадкой для развития социальной коммерции: здесь продаются товары на миллиарды долларов. Разбираемся, как это работает и последует ли Россия по китайскому пути
Что такое social e-commerce
Более 149 млн человек за сутки посмотрело продающие лайвстримы, которые проводила китайская певица Вия на День Холостяка в 2020 году (отмечается в Китае 11 ноября). «Если бы аудитория Вии была страной, это была бы девятая по численности населения страна мира. Больше, чем Россия», — отмечает управляющий директор Accenture Мэтью Куинлан.
Такие лайвстримы с рекламой товаров — самый заметный и яркий пример так называемой социальной онлайн-коммерции (social e-commerce). Но далеко не единственный.
Помимо продающих эфиров и рекламы у блогеров, в этом сегменте есть множество форматов и инструментов — пользовательские обзоры товаров и услуг, совместные покупки, онлайн-шопинг в мессенджерах, различные виды продвижения в соцсетях. Все они стимулируют потребителей к покупкам и помогают брендам увеличивать продажи.
Модель покупок здесь, по сути, перевернута, отмечает Колин Хуан, основатель приложения для групповых покупок Pinduoduo. В классическом e-commerce покупатели ищут товары: заходя на маркетплейс, они хотя бы примерно представляют, что собираются приобрести. В социальной коммерции все наоборот. Рекомендательные системы, контент и другие пользователи подсказывают потребителю, что ему нужно купить. То есть тут не люди ищут товары, а товары находят своего покупателя.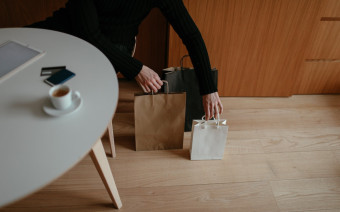 Китай лидирует и задает тренды
По итогам 2020 года мировой объем рынка социальной коммерции оценивался в $474,8 млрд. В ближайшие семь лет ему прогнозируют рост более чем на 28% ежегодно. Высокий интерес к этому сегменту аналитики объясняют удобством совершения покупок, увеличением количества смартфонов и, главное, все большим проникновением социальных сетей.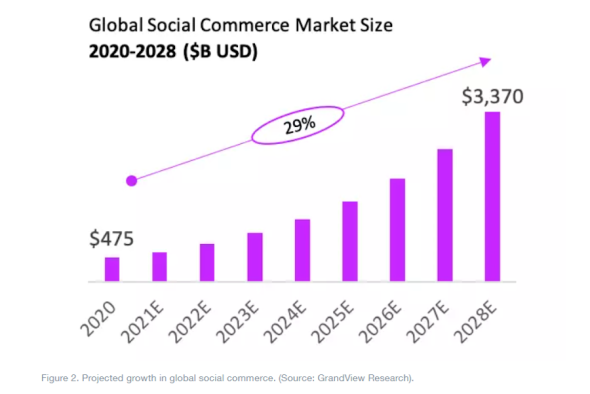 Тон на рынке задает Китай, который в Accenture называют «мировым центром социальной коммерции». Ожидается, что по итогам 2021 года объем продаж через social e-commerce в КНР достигнет $363 млрд. Это на 36% больше, чем в 2020-м, и втрое больше показателей 2018-го.
Рост происходит в основном за счет двух технологических компаний — Alibaba и Tencent, которая владеет приложением WeChat и инвестирует в приложение Pinduoduo, недавно вышедшее на IPO. Вместе они занимают около 90% на рынке социальной коммерции в стране.
За последние несколько лет эти компании успели создать удобную ИТ-инфраструктуру, которая стимулирует покупательскую активность. К примеру, на платформе WeChat еще летом 2013 года появилась встроенная система WeChat Pay для перевода средств между пользователями и онлайн-платежей. Здесь также запустили облегченные приложения под названием Mini Programs, с помощью которых можно в том числе записываться к врачу, играть в игры, заказывать такси, оплачивать покупки. Оба решения помогли развитию социальной коммерции. По итогам 2019 года мини-приложения сгенерировали транзакции более чем на $115 млрд. Продуктом охотно пользуются крупные интернет-магазины и бренды, создавая свои решения на платформе WeChat.
В свою очередь, Alibaba уже продвигает китайскую модель social e-commerce в других странах, развивая кроссбордерную платформу AliExpress. Компания планирует создать целую армию инфлюенсеров численностью более 1 млн человек. Предполагается, что это поможет увеличить число обслуживаемых потребителей до 2 млрд к началу следующего десятилетия.
Следом за Китаем бум social e-commerce пришел в другие страны Юго-Восточной Азии. Здесь уверенно лидирует Вьетнам, где на социальную коммерцию уже приходится около 65% онлайн-ретейла, то есть $22 млрд. В Таиланде объемы вдвое меньше, но темпы похожие: за последние три года сегмент вырос в несколько раз.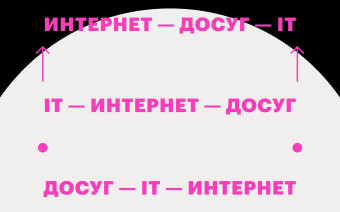 США повторяет и ускоряется
Китайская модель социальной коммерции станет образцом для американских компаний, ожидают в Accenture. Amazon уже внедряет инструменты, копирующие китайский опыт. Так, в 2019 году компания позволила инфлюенсерам продвигать товары с помощью лайвстримов. Примерно тогда же она выпустила приложение для создания, записи и управления рекламными эфирами.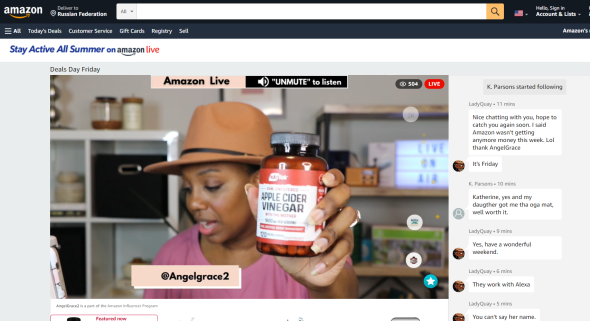 Эксперты ожидают, что американский рынок social e-commerce в 2021 году вырастет на 34,8%. Однако доля этого сегмента в общем объеме онлайн-ретейла пока невелика — всего 4,3%.
Как продают в social e-commerce
В социальной коммерции существует два основных типа механик.
Очень популярны в азиатском регионе. Их основная цель — заставить пользователей самостоятельно привести на платформу новых покупателей. Как правило, нужно набрать достаточное количество людей, чтобы получить товар по более выгодной цене. Например, в рамках групповых покупок, мини-игр или акций «сбей цену».
Российские пользователи хотят скидок и игр
У российского рынка social e-commerce — свои особенности, и китайские модели здесь не всегда подходят. «В Китае основа социальной коммерции опирается на паттерны поведения, сформированные в социальной сети WeChat: изначально она была мессенджером, в котором люди общаются в приватных сообщениях или групповых чатах. Поэтому пользователи привыкли доверять информации оттуда. У нас же все крупные соцсети изначально развивались в сторону потребления и просмотра контента. Разница в поведении объясняет разницу в восприятии информации: в Китае больше воспринимается на веру и чаще мотивирует к действию, в России требуются особые подходы и механики», — объясняет вице-президент направления социальной коммерции «AliExpress Россия» Надежда Егорова.
Большинство российских пользователей не готовы делиться коммерческим контентом ради дополнительных скидок. Их лента предназначена для друзей, коллег или развития личного бренда. Поэтому призывы что-то купить часто воспринимаются негативно.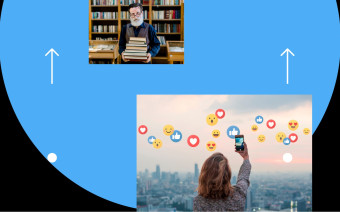 При этом аудитория в России с удовольствием смотрит стримы, следит за скидками, пишет обзоры, играет в игры. Это позволяет использовать различные социальные механики для привлечения потенциальных покупателей. В частности, AliExpress запустил для российских пользователей лайвстримы, блоги и игры внутри своего приложения. Компания была первой на российском рынке среди тех, кто стал делать в приложении собственные стримы.


Одновременно компания сотрудничает с российскими соцсетями и другими площадками. Осенью 2020 года «Одноклассники» совместно с «AliExpress Россия» перезапустили собственный маркетплейс товаров. Пользователи могут совершать покупки прямо из своей ленты новостей или видеороликов с карточками товаров.
Во «ВКонтакте» запущена рассрочка и игровые механики, позволяющие пользователям снижать цену на товар совместно с друзьями. В свою очередь, в рекомендательной системе «Пульс» от Mail.ru Group создана специальная форма обзоров с возможностью монетизации. Доход авторов зависит от того, какие конкретно товары от AliExpress участвуют в обзоре.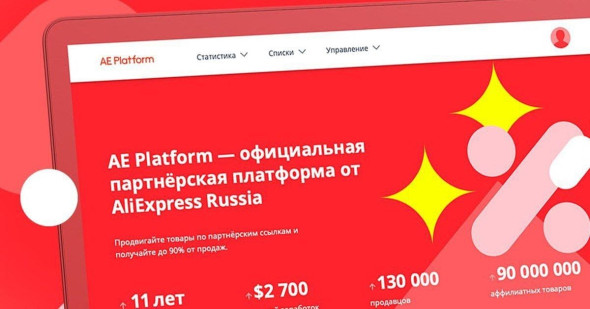 Кроме того, «AliExpress Россия» организовала для локальных пользователей партнерскую платформу. На ней блогер может зарабатывать процент со сделок покупателей, которых он привлек на площадку. При аудитории от 50 тыс. подписчиков и более заработок доходит до $2,7 тыс. в месяц. Причем в период распродаж эта цифра увеличивается в разы. Например, во время распродажи в честь 11-летия AliExpress заработок одного из блогеров только за первый день составил около $15 тыс., рассказали на площадке, рассказывала компания во время запуска платформы.
Остальные участники рынка пока только начинают осваивать новое направление, предлагая отдельные инструменты для social e-commerce. К примеру, в феврале 2021 года на «Озон» появилась услуга стриминга. Продавцы или сотрудничающие с ними инфлюенсеры показывают и обсуждают товар в режиме реального времени, общаясь с покупателями в приложении площадки.
На собственной площадке стримы также проводит «Яндекс.Маркет». Lamoda запустила регулярное шоу о моде и стиле в «ВК». Кроме того, в России есть отдельные небольшие платформы для социальной коммерции, такие как лайвстриминговая 24TTL.

Крупные бренды пока воспринимают соцсети в первую очередь как источник трафика и только начинают тестировать возможности более интегрированных покупок на этих платформах, признают в «AliExpress Россия». Но здесь ожидают, что вскоре ситуация изменится. Молодое поколение привыкло жить внутри соцсетей. Там они общаются, ищут информацию, совершают покупки. Это значит, что брендам, маркетплейсам и магазинам все-таки придется адаптироваться к новой реальности. Иначе они рискуют потерять очень большой сегмент аудитории.
У социальной коммерции есть важное техническое преимущество, отмечают в Центре развития компетенций в маркетинге Высшей школы экономики. Для запуска продаж с помощью social e-comm не нужно создавать собственный онлайн-магазин или интегрировать его с соцсетями: все работает в рамках платформ соцмедиа.
«Будущее розничных продаж находится там, где обитают покупатели, — подчеркивают в ВШЭ — Предприятия, которые будут сочетать различные каналы — веб, мобильные приложения, социальные сети, маркетплейсы — смогут лучше поддерживать транзакции с целевым сегментом потребителей и эффективнее проводить сделки, чем компании с менее диверсифицированной стратегией распространения».
Тем временем в Китае и США рынок будет уверенно набирать обороты, прогнозируют эксперты. Доля social e-commerce в КНР в ближайшие четыре года увеличится с 12,7% до 15,5% от общего объема электронной торговли. В США социальная коммерция займет около 5% цифрового ретейла к 2024 году против 3,4% в 2020-м. И хотя относительные цифры здесь выглядят скромно, в денежном выражении увеличение более чем внушительное. Перенимая опыт Китая, американский social e-commerce покажет прирост почти в 2,5 раза за четыре года и достигнет $67,3 млрд.
The social impact of e-commerce is affecting many people and businesses. Also, it has many advantages and disadvantages to consider.
If you are planning to get your brand to social commerce, then you need to know all these. So, keep on reading to know more.
No one can deny the strong social impact of social commerce today. For one, it is seeing a rising trend over the years. Because of that, more and more e-commerce websites are rising.
Ads by Digital Commerce
So, what are the striking impacts of social commerce? Here are some key impacts:
It helped in the growth of market sections due to its versatile shopping experience.
The rise of online payment options for faster e-commerce transactions. This is now more secure due to instant verifications.
Driven more customers to try out various fields of e-commerce.
Led the growth of other e-commerce subsets. Like social commerce and mobile commerce. Digital advertising is also one.
Changed shopping habits of consumers. This is because it is easier to shop online.
Today, we are also seeing the rise of many e-commerce tools. These tools are helping brands a lot. On the customer's side, they also find it easier to compare products.
Other Social Impacts
There are many other social impacts of social commerce. These include:
The rise of more digital solutions for sellers and buyers.
Sellers have more tech options to help them with their e-commerce efforts.
There is now a bigger demand for e-commerce and its subsets.
Gave way for many social media sites to jump into the market.
Looks good, right? True, there are many good things about e-commerce. But it does not go without some cons. What are these? Let us see both sides of the coin.
Social Impact of e-Commerce
What are the pros? Here are some for the customer's side:
24-hour access. Anytime, anywhere.
Online catalogs. Lets customers see product details with ease.
Global market. Customers can now buy from anywhere.
Easy price comparison.
See feedback from others. Customers can also leave their feedback.
Of course, there are also pros for brands. Here are some:
Expansion of business. Online stores can reach more areas.
Increase customer base.
Making sales 24/7.
Lesser need for employees.
Saves money.
Cons
What, then, are the cons of e-commerce? Here are some on the customer's side:
No physical access to products.
Online payment fraud.
Delays in receiving items.
No personal interaction with the seller or their employees.
Issues with hidden costs.
Then, here are some cons on the seller's side:
The need to upgrade hardware and software from time to time.
Webpage management and maintenance.
The need for fast and reliable logistics.
Fraudulent orders.
Hackers targeting them.
Are You Getting Into e-Commerce?
As you can see, there two sides to e-commerce. But brands are still getting into it because the pros weigh heavier for them. How about you? Are you going to get into e-commerce or not?
Click to rate this post!
E-commerce helps purchase and sell labor and products on the Internet with they offer an ideal e-commerce works within a general sense the development of merchandise from providers to clients.
Role of eCommerce in Business
The main manner by which online business will influence the economy when all is said in done is its effect on usefulness and expansion. The proceeded with the extension of electronic business could likewise prompt descending tension on expansion through expanded rivalry, cost reserve funds, and changes in merchants' valuing conduct.
The job of eCommerce in business is that electronic trade is inseparable from electronic business and includes the trading of labor and products through electronic help. The quantity of electronic businesses has developed impressively since the Internet was dispatched.
What Is Social Commerce?
Social commerce has changed how we assemble tenable data about products and companies. It's about realness. Customers need stories and audits from genuine persons about their encounters. Clients and influencers gigantically affect the choice interaction.
Social Impact and Growth in e-Commerce
The social effect of E-commerce can be estimated by fulfillment and trust through the accompanying components:
Greater utilization of the Internet the quickest developing segment fragment includes students and youth.
According to a study led by the Internet and Mobile Association of India, the number of Internet clients in the nation was 190 million toward the finish of June 2013.
With an ever-increasing number of clients online through communication, it was normal that the nation arrived at 243 million in June 2014, addressing the development of 28% over the earlier year.
The development in the number of Internet clients has likewise prompted generous development in other digital ventures, for example, online business, mobile trade, and advanced promotion.
The service of India has put forth attempts in the instruction framework through the execution of PC devices and methods, fundamental for every single instructive level, from essential schooling to the furthest limit of studies.
Students from metropolitan and country regions were sharpened by providing PCs, workstations, tablets, or PCs with the utilization of the Internet and its benefits to improve the way of life and give electronic books and digital books.
Changes in internet shopping propensities and the online shopping measure are continually being chipped away to make it simpler, more justifiable, and simpler to utilize.
This, alongside better offers, has acquired changes the purchasing propensities for online purchasers
The primary benefit of shopping online or online is that at no time one can know the attributes of the thing you need to purchase and you can likewise contrast the quality and its qualities and another serious brand available in the market alongside the criticism result other clients.
Is It Changing eCommerce?
On the off chance that we purchase from an online store, we spend low working expenses; we have a superior nature of service and, thusly, extra expenses can save us pointless expenses. With each online business, an ever-increasing number of coupons and deals can't be kept away from, which is very marvelous for clients.
Compare to Actual Buying, Through Online the Price Gets Reduced
If we purchase from an online store, we spend low working expenses; we have a superior nature of service and, in this manner, extra expenses can save us superfluous expenses. With each online business, an ever-increasing number of coupons and deals can't be stayed away from, which is very marvelous for clients.
Global Market Place
Each client from everywhere the world can discover the website, product, and data without going out, and an online business, we don't have to visit the business actually and the offices of the actual firm are not the standards to be considered.
Easy to Compare Prices
Everybody can without much of a stretch analyze the product costs of various companies and products as far as quality and amount, or the services gave them. cost, since costs are effectively practically identical and they are joined by different determinations while when the products are put online with they are discovering different techniques to contrast with them and set us to withdraw in them.
Return of Goods
Returning merchandise online can be risky with vulnerabilities about the forthright installment and delivery of merchandise can be exacerbated during this cycle. Contrast that and the disconnected insight of returning merchandise to a store and it is imperative to counsel the merchandise exchange before purchasing. Continuously ensure that returning merchandise is a choice.
Provides job opportunities
E-commerce overcomes any issues between work searchers and occupation providers in the public arena. HR can get themselves set in any association by posting resumes through the internet, some associations likewise license persons to work from their home. E-commerce through the web gives a worldwide wide internet to recognize and prepare HR as well.
Promotes cordial relationship
E-commerce empowers persons to send blessings, good tidings, and blessing vouchers to companions and family members anyplace on the planet and this advances the genial connection between and among people in the public eye.
Provides a wealth of information
Persons through the internet can get to any data, say from the travel industry to financial products. Admittance to worldwide data at lower cost, just by the snap of a catch improves the information on persons and assists them with changing into a piece of an information-based society.
Less pollution
Business partners can reach each other from their areas and it diminishes traffic and decreases air contamination and adds to reducing a dangerous atmospheric deviation.
Online education
Students can finish tasks and download data whenever with discussions with the guides and with different students can happen with the assistance of the internet and students can select themselves in any online educational institution and procure worldwide openness at a lower cost and online schooling permits each understudy to partake in the virtual homeroom without thinking about their status, gender, and job contrasts in the public arena.
Health care
Clinical consideration and guidance are additionally given through the internet to the required persons with specialists and update themselves with the most recent medical care innovations through the internet. This prepares the specialists to give great medical care to their patients at a lower cost.
GetResponse Review- The Powerful Tool to Create Business Impact Online.
How to Ace Class Discussions in 7 Steps?
The most telling impact of eCommerce on business probably has been the ease of business continuity in the face of a global pandemic that has otherwise led to the closure of several businesses, regardless of size or industry.
Thanks to the convenience offered by online shopping and selling, it was business as usual, in spite of nationwide lockdowns almost all over the world.
The scope of eCommerce is certainly huge, and we can understand this from the fact that e-commerce sales crossed USD 850 billion last year – 2020, and globally, it's expected to come close to USD 5 trillion by the end of 2021.
This means that there is a massive opportunity for entrepreneurs in this sector. It presents a plethora of advantages but is not without its drawbacks either. If you own a conventional brick-and-mortar shop, you need to weigh both advantages and disadvantages of e-commerce before you actually venture into it.
This article will definitely give you a fair idea, but you may also need to do some more research before taking the plunge.
Advantages Of E-Commerce to Business
Disadvantages of E-Commerce to Business
Advantages of eCommerce for Buyers
Disadvantages of eCommerce for Buyers
Social Impact of eCommerce in India
Impact on Traditional Business and Online Business
Final Words
Advantages Of E-Commerce to Business
Doing business online gives numerous advantages to the entrepreneur like speed, flexibility, cost savings, wider reach, and so on. Let's take a look at them in detail.
Less Expensive
When you open a physical store, your capital layout and day-to-day expenses are huge. You need to buy, lease, or rent space, spend money on the décor, furniture, warehousing/storage, light fixtures; then you have electricity and utility bills, salaries and benefits paid to employees, and so on.
If you have even just a little technical know-how you can even create the site yourself, as there are many tools available in the market, some for free. You can upgrade as your business grows.
One could hazard, that one of the impacts of E-Commerce is that entrepreneurs have been able to drastically reduce their capital outlays and overheads to start and maintain or continue their business.
Greater Reach
With an online storefront, your potential customers can literally be anywhere in the world, provided you are willing to ship. You are not limited by geographical borders.
Your site can be accessed almost anywhere in the world. This is not possible if you only have a conventional store. You can also serve customers at any time of the night or day, on holidays, weekends, and so on. There are no time limits.
Speed and Flexibility
Opening a physical store takes a lot of time in addition to money – an e-commerce store on the other hand can be made operational in just a couple of weeks, or even days.
What's more, you can easily add and remove content on your site like product images, descriptions, change or edit things like the price, color scheme, and so on.
In an actual store, doing all of this will obviously take much longer, and a lot more effort as well. With an online store, you can even work from home; you just need a little storage space for your products.
Actionable Data
This is probably the biggest impact of e-commerce; data and . Websites collect all sorts of data; for an entrepreneur, it's a big boon.
You can get information about your customer like the kind of products they like, how much time they spend on your site, their payment preferences, and so on; you also get information like which products or designs are trending, what kind of advertising or marketing is getting results, and what is not.
This can help you deliver customized shopping experiences to your potential customers, thereby increasing the chances of them buying a product from you.
You can also provide detailed info to customers about every product, including price comparisons with other brands or sites, helping them to make better decisions.
ALSO READ: eCommerce Trends to Watch Out
Disadvantages of E-Commerce to Business
This fact is probably one of the biggest limitations of e-commerce. You need to make sure that your website is efficient and does what it's supposed to do because you aren't likely to get a second chance.
In a physical store, the manager may be able to convince a leaving customer to stay on and take another look and so on, but it doesn't work that way online.
Good navigation – they should be able to easily find what they are seeking, or they will leave, and not return. For this your product categories have to be logically organized, and the layout of your site needs to be intuitive, and not confusing. Don't litter the site with unnecessary elements and information. So is important.
Uptime – make sure that your site is stable and remains up and running most of the time. If your online store is prone to frequent crashes, customers will go elsewhere.
Credibility – people are always more likely to believe other people rather than a faceless company. Make sure to include customer reviews on your site, as it helps build trust in your brand.  For the first few reviews you can even try sample give-aways.
Mobile Shopping is Increasing
This is one impact of e-business that tends to get overlooked, but should not.  With more and more people preferring to shop on the go via their mobile devices, it is imperative that you cater to this segment.
You need to do two things for this:
Logistics
While your store may be virtual, your products are not – they are very real.
In a physical store, your sale is complete when the customer checks out the product and hands you the money.
Your sale cycle becomes complete when the customer actually receives the product from the shipping company; depending on distance, weather, and other factors, this could take from a few days to a couple of weeks. Poor service in delivery can lose you, customers.
Returns
When you have a clear policy that is displayed prominently, the customers will be more likely to trust you, once they know that they are not just going to lose their money.
ALSO READ: Design And Development Practices For a Successful E-Commerce Website
Advantages of eCommerce for Buyers
Ecommerce has literally brought the stores into homes. In a nutshell, these are the advantages a customer has with online shopping:
Anytime, anywhere shopping – shop on the go, or at home, even at night or on holidays
No more waiting in queues for checking out your purchases
Avoid traffic and commutes
Disadvantages of eCommerce for Buyers
While undoubtedly it is a boon for customers, online shopping does pose some drawbacks:
Inability to see and feel the product physically
Can lead to unnecessary impulse shopping
Waiting period to receive the product – delays can happen depending on several factors
Social Impact of eCommerce in India
E-commerce has boomed in India since its introduction as it offers a great deal of convenience to both sellers and shoppers.
In fact, it is believed to have touched the USD 100 billion mark in 2020 itself. Ever since the Covid-19 pandemic hit, it has become even easier for consumers to purchase not just fashion and luxury items, but even essentials, from the comfort of their homes, thanks to the rapid growth of e-commerce in India.
Many owners of conventional stores have also joined the bandwagon, by starting online storefronts in addition, to offer customers more choice. Business owners also have the option of joining eCommerce marketplaces like Flipkart and Amazon, where they can enjoy the benefits of e-commerce without investing anything
One could call this the social impact of the internet in India; the intense proliferation of the internet and mobile devices in the country has certainly contributed immensely to the growth of E-Commerce here.
ALSO READ: Increase the Conversion Rate of Your E-Commerce Website
Impact on Traditional Business and Online Business
There is no doubt that the online shopping boom has negatively affected conventional brick-and-mortar stores, but the new age motto is adapt or sink.
Many traditional businesses also started online storefronts to maintain business continuity and increase their customer base, as well as make it easy for existing customers to continue shopping with them.
It is likely that with time, customers may increasingly prefer online shopping as they can do so conveniently from home, or when they are traveling, waiting in line, and so on.
Conventional businesses that don't yet have an online presence, need to seriously consider entering this space, to ensure business continuity, and stay relevant.
Final Words
The impact of eCommerce is for the long term, and it is definitely here to stay. With technology becoming an inextricable part of our daily lives, it is only natural that online shopping becomes more popular every day. E-commerce is fast, flexible, and has immense potential, and we can only expect it to grow in volume across industries.