Bliss
Bliss is a clean, cruelty-free, spa-powered skincare brand with a website that makes you feel like you're living inside a unicorn. The colors are simultaneously bright and cheerful while still leaning towards soft pastel hues. The overall effect is a cheerful, happy one. The products are shown against a white background so you can get a clear view of them. One of our favorite things about the website, though, is two little words in the upper righthand corner of the screen: «enable accessibility.» This changes the colors of the site slightly to improve visual accessibility.
How to Design an Ecommerce Website
Ensure a secure checkout process.
Add filtering options for your products.
Include customer service capabilities on your website.
Have the right CMS.
Spice up your product descriptions.
Integrate social media on your product pages.
Feature your customer voice for your products.
Make your website responsive for mobile devices.
To illustrate the importance of ecommerce web design, let's take a look at an example.
The other day I was shopping online for a Nintendo Switch. The popularity of this gaming console has made it extremely difficult to find one — stores like Best Buy and Target were out of stock.
So, I had to reach outside of my comfort zone when browsing. I scoured Google to find an ecommerce option that carried the Switch.
Although I was desperate to get my hands on a Switch, I was very selective about where to shop — particularly about each website's design and navigation. In fact, as a consumer, website design is one of the biggest factors I take into consideration when choosing where to spend my money.
Before you upload your next product page, take a look at these ecommerce website design pointers.
Make your website user friendly.
Take the Daily Harvest website, for example. The homepage clearly states the purpose of their product and the CTA to «Get Started» is a quick link to explore purchasing:
The homepage also has a dropdown menu so customers can easily navigate towards what they're looking for. Dropdown menus keep a website organized and reduce the busyness of a homepage.
Ensure a secure checkout process.
If shopping is available on your website, make sure your customers know their credit card information is secure. There are a couple of ways you can do this.
First, as shown on beauty company Billie website, you can include this in an «info» button:
Info buttons are useful if you want to display secure checkout information but want to avoid crowding checkout pages. However, if you want to state checkout security more visibly on your website, like in a paragraph at the top of your «Place Order» page, that could be helpful to website visitors who may be wary of purchasing online.
Add filtering options for your products.
As a consumer, I love filtering options, which can help me easily find products or services. That's why they're a must for your ecommerce website: Customers who know exactly what they want can find it without having to sift through too many options.
Take this filter list from The Little Market, for example:
The fair trade home decor website has pages and pages of offerings, so this specific filtering system helps consumers find what they're looking for based on multiple categories.
When you design your filtering system, make sure you make the categories broad enough to fit all of your products, but specific enough to be helpful to customers. For example, a website for a record company that sells merchandise might have filtering options based on artists, genre, or the label's apparel.
Include customer service capabilities on your website.
Customer service capabilities can include an automated chatbot that answers FAQs about your product or service. Alternatively, you can have a fully-fleshed out support section of your website that offers more information about your products, like this one from camera company Fujifilm:
This section provides free information about how to use the various cameras the website has available, including downloadable manuals and software for photo editing. It's helpful to provide resources like these to customers if you sell a product or service that might have features that need a little more explaining, like a camera, or automated software.
Have the right CMS.
Choosing the correct software to help you manage your ecommerce site is just as important as fine-tuning the customer experience. Software should be able to support all of the functions in this list and be easy to use for you and your team.
For instance, does your CMS allow you to create a responsive webpage, like in this screenshot below?
HubSpot's CMS software is accessible for marketers, web designers, and IT specialists. It supports responsive designs, customer service chatbots, forms, and lets you manage all of those in one place.
If you're in the market for a CMS, take a look at The 8 Best CMS Systems Today & How to Choose.
Spice up your product descriptions.
If you want to continuously delight customers, make your product descriptions fun and engaging. The thrilling website copy shouldn't stop with your homepage — make sure you carry the personality of your brand throughout the content of the entire site. Take this tumbler product description, for example:
«No glass, no problem,» describes the appeal of the product right out of the gate in an appealing way. The description then goes to explain highlights about the product, and ends with a hook to really sell the anchor to customers: «Forego clunky coolers and bring perfectly chilled wine wherever life leads you.»
Feel free to use a similar method when describing your company's offerings. First, start with an engaging introduction. Then, spotlight some essential features of your product that sets it apart from customers. Finally, give a visual about how the product will enhance the quality of the customer's life.
Integrate social media on your product pages.
Social media icons on your ecommerce website? Absolutely. Social media buttons improve the visibility of your brand.
Feature your customer voice for your products.
The voice of the customer is important to display on your site. It gives prospects an idea of how the product or service can help them from other customers, which likely seems more trustworthy than a product description from the company itself.
This testimonial from a sales specialist gives HubSpot's Sales Hub software credibility. It proves that the software works for SMBs and provides data about how. As a big plus to adding testimonials on your site, if you contact loyal customers about giving one for your product or service, they'll feel like their voice matters to your company.
Make your website responsive for mobile devices.
Did you know that by 2024, it's expected that smartphone purchases in the U.S. will increase to over $400 billion? This is why making sure your ecommerce site is responsive for mobile is imperative to delighting customers.
More and more consumers are completing purchases on their smartphones, so having a site that's optimized for a phone screen makes purchasing easy and delightful for customers. For an example, let's look at Chicago-based coffee retailer, Dollop Coffee Co. Here's what the shopping tab looks like on desktop:
Products are labelled clearly, the photos are large and clear enough to be seen by desktop browsers, and the navigation is simple to understand. Comparatively, let's look at the same tab on mobile:
Notice how in the mobile responsive design, the photos are smaller, and four products are displayed in a different format than the desktop version. These small changes make navigation on mobile as easy as on desktop.
Home Science Tools
If you have a lot of different products that your e-commerce store sells, it can be challenging to guide your visitors to the product(s) that they need. Home Science Tools solved this problem by displaying product categories and using custom elements like "Shop by Age". Thanks to the well-organized categories, visitors can quickly find new science projects that the family can enjoy. It just shows you that good website design is not (rocket) science.
Space Posters
Space Posters sells minimalist posters featuring, well, space. To perfectly complement the store's products, the website is delightfully minimalist. The simple black and white website includes an animation that looks like planets in orbit and uses fun fonts and that's really it. Space Posters knows that the people interested in their minimalist posters are also not likely to be swayed by bright, bold colors and a website that has tons of design elements.
Keep it simple
—
One of the top rules you should keep in mind during the ecommerce design process is "KISS"—keep it simple, silly!
When it comes to designing an ecommerce website, simple is always better. The more elements you have on the page (Colors! Banner Ads! ALL THE POP-UPS!), the more it takes away from the entire point of the website—closing a sale.
You don't need a ton of bells and whistles on your ecommerce website—all they do is act as distraction. Keep your design clear, clean, and simple—and keep the focus on the sale.
What to think about when hiring an e-commerce website designer
—
A beautifully minimalistic online shop web design for Roast Coffee by Igor Vensko
There's a lot to weigh about each e-commerce website designer you consider working with. You're choosing a designer to translate your brand identity into a working online store, potentially the only store on the planet where customers can buy your products. That means the website has to be more than aesthetically appealing—it has to drive sales.
January 18, 2021
A sophisticated drink like tea requires sophisticated website design. This is exactly what Premium Teas e-commerce store achieved with the help of ample white space. The design is clean, modern and uncluttered. It is easy for visitors to scroll through their selection of teas and if they need more information they can simply click on a specific product and they will be redirected to a detailed product description.
Craft custom interactions and animations
Go to class
Support from real (nice) people
Webflow's customer support team is all around the globe, so we're always available to point you in the right direction and answer questions. And we've all been using Webflow for years.
Frank Body
If you are searching for inspiration for your copy, be sure to check out Frank Body. It is a great example of how to use an authentic brand voice aimed at a fun, young target audience. Also, if you do not like the use of too many bright colors, their website design is a good example of how a monochromatic scheme can be equally striking.
Think like a website visitor
—
If you want your ecommerce website design to connect with your audience, you need to think like your audience. Ultimately, there are just a few things your potential customers want in an ecommerce experience—a site that's easy to navigate, well-designed, and makes the process of shopping easy, straightforward, and hassle-free.
And if you want your ecommerce shop to succeed, you'd better give them those things.
When you think like your customer, you can anticipate what they want from your ecommerce store—and then design your site in order to meet those needs.
Use social proof
—
Another way to build that oh-so-important trust? Social proof.
When you're designing your ecommerce site, look for ways to show your potential customers the positive feedback you've gotten from your existing customers. Add a ratings section where people can rate your products (and then get as many 5 star reviews as you can). Add a testimonials section where you feature customer photos with a quote or two about what a great experience they had working with you. Ask customers to review your products—and what they like about them—and then add them to your blog.
The more your website visitors see that other people have had a positive experience shopping on your site (whether that's through reviews or testimonials) the more trustworthy you'll appear—and the more your conversions will go up as a result.
Customize transactionalemails
Frequently Asked Questions
There are many ecommerce website platforms, apps, and tools to help build an example site. Try sites like Magento, Shopify, or WooCommerce Great ecommerce websites will manage orders, offer payment methods, help with shipping, manage marketing, and more.
How would you design an ecommerce website?
To design an ecommerce website, consider these factors:
— Keep it simple and don't overdesign it
— Make your branding visible
— Use bright colors
— Use high quality images
— Make your content easy to read
— Make sure your website looks professional
— Include links to your social
Is an example of an ebusiness website?
E-business websites can be online storefronts or online marketplaces. An online marketplace will make it easier to buy or sell goods and services between merchants and customers. Examples of ebusiness websites include Etsy, Fiverr, and Upwork. An online storefront is more of a traditional e-shop.
What are the top 10 ecommerce sites?
The top 10 ecommerce sites are:
1. Amazon
2. Alibaba
3. eBay
4. Walmart
5. Target
6. Etsy
7. Craigslist
8. Macy's
9. Wish
10. Home Depot
What is the number 1 ecommerce site?
The number 1 ecommerce site is Amazon. It is not only the top American e-commerce site, but it's also the top site in most countries.
Jackie Smith
What we like about Jackie Smith's website is that it shows how bright colors do not have to be limited to visuals. You can also be bold and use it for your font. The black call-to-action buttons stand out clearly against the brightly colored backgrounds.
Renogy
For Renogy, it was important that visitors can find the product that they are searching for easily and quickly. So, to help customers on their journey, they made sure to include important product information. The product photos feature different angles to give people a 360-degree view of a particular product, but if visitors need more information they are also given the opportunity to download instruction manuals, product specifications and warranty details. Their product toolbar is also more extensive to help customers who already have a pretty good idea of what they need.
Allbirds
Allbirds is an apparel store that is all about sustainability and being eco-conscious. What makes their website design noteworthy is the copy, call-to-action prompts and product photography. They include high-quality photos of their apparel in action, while the copy, "Break a sweat, not the planet" and "running shoes made with natural materials" focuses on what sets them apart from other apparel. Though, they realize that consumers do not just want to take their word for it and also remembered to include their Certified B Corporation badge to build trust. The call to actions work because of their simplicity which makes shopping easy.
Crossrope
How to create your ecommerce website design
If you want an amazing ecommerce website that stands out from the competition, work with a professional designer. Find and hire a designer to make your vision come to life, or host a design contest and get ideas from designers around the world.
Start a contest
Designers from around the world pitch you ideas. You provide feedback, hone your favorites and choose a winner.
Start a project
Find the perfect designer to match your style and budget. Then collaborate one-on-one to create a custom website.
Use high-quality images
—
In the world of web design, it's common knowledge that images increase conversions (for example, one recent case study showed that incorporating more relevant images into a website design increased conversions by over 40%). And that's even more true when it comes to ecommerce.
No one is going to buy a product sight unseen. If you want people to buy your products, you need to show them what they're buying via high-quality product images.
Getting professional images of all your products (and having images of your product from multiple different angles) goes a long way in building confidence and trust in your customers. If they feel confident that they know what they're buying, they're more likely to make a purchase. But if there are no images of the product they want to buy (or just a single, low quality image), they're going to feel more hesitant to make the purchase—and your conversions are going to tank as a result.
Do yourself a favor and have plenty of high-quality images of whatever you're selling on your ecommerce site. Your conversions will thank you.
Zugu Case
Use color to your advantage
—
Different colors can inspire different feelings, emotions, and actions from people—so, if you want your ecommerce site to convert, you need to use those color inspirations to your advantage.
Or, if you want to up your credibility, incorporate blue into your web design. Blue is not only a universally loved color, but it's also been shown to increase feelings of trust, making it a go-to in the business world (there's a reason the color blue appears in more than half of all logos).
The point is, color is one of the most powerful tools in your design toolbox—and if you know how to use it, it can have a huge impact on your ecommerce design.
Sellall types of products
You can spend days crafting long descriptions for the products on your ecommerce site, but we've got news for you—no one is going to read it.
Research shows that most website visitors only read about 20% of the text on any given web page. Instead of reading content word for word, they simply scan the text looking for key information—so, if you want to get your point across (and drive sales in the process), you need to make your content scannable.
The easier to scan your content, the more likely your audience will absorb your key messaging—and the more likely you'll be able to make a sale.
Make it look professional
—
The basis of an ecommerce site is that you are asking your website visitors to purchase something from you. And, as a result, you're asking them to turn over sensitive information, like their credit card information. Which they're not going to feel comfortable doing if your website doesn't look profesh.
Investing in a professional website is a must if you want to build trust with your customers—and developing that trust is a must if you want your ecommerce store to succeed.
What do we mean by professional? Your website shouldn't have any typos or misspellings. Your font, color palette, and footer design should be consistent from page to page. All your product links and buttons should work. Your photos shouldn't look like you snapped them on an old iPhone 5 and your overall site design shouldn't look like you swiped it from Geocities circa 1997.
The point is, if you want your customers to take you seriously, you need to show them you take yourself seriously—and the only way to do that is with a professional web design.
Désplacé Maison
The Déspacé Maison is an urban trekking store that sells shoes and accessories. The website is quirky and fun, setting it apart from other eCommerce sites that are designed with a nod to Amazon. The product images really pop thanks to mixed media using photos and illustrations. The entire site comes together to show off the and provides visitors a visually-appealing way to shop.
The Mountain
Just like Bliss, The Mountain also turned to BigCommerce for their website design and the result was that it was named one of the finalists of best overall design. Lindsey Reis, the marketing manager at The Mountain, knows that their target audience really likes to save money. So, for them it is important to create a sense of urgency via their website. Their website design is a good example of how you can use banners and pop-ups to highlight clearance sales, deals, coupons, etc.
Hebe
Hebe is a boutique clothing store with a brick-and-mortar location in New Zealand at Masterton's boutique Kuripuni Village. The shop proudly promotes New Zealand-designed ethical fashion. As you would expect from a boutique clothing store, Hebe uses beautiful product images to sell its product. The site itself is stunning and simple, with easy-to-use navigation, a powerful hero image, and fonts that are easy to read while still standing out.
Compare Webflow
Our entry plan is $29/mo when paid annually.
Transaction fee
Fee per-transaction, in addition to payment gateway fees.
Depends on payment gateway
Design and creation
Down to the pixel control over your site in a visual canvas — no developers needed.
Customizable checkout pages
Visually customize the design and layout of your checkout page.
Customizable product pages
Visually customize the design and layout of your product page.
Custom product fields
Add custom fields to products and use that data in your designs.
Email customization
Customize colors, logos, and text in receipt and order update emails.
Marketing
Email a reminder to customers who add something to their cart without converting.
Starts at $79.95/month plan
Custom CMS for blog
Build a custom CMS for blogging or other content marketing.
Create custom marketing pages
Build custom landing pages for product launches and other initiatives.
Limited based on template
Discounts and coupons
Create and manage coupons for sales and promotions.
Facebook/Instagram integration
Connect forms to MailChimp for email marketing.
Google inventory sync
Sync products to Google to run Google Shopping campaigns.
SSL
Secure hosting on SSL domain included.
Payments
Refund payment for orders as needed.
Checkout with Apple Pay
Let customers checkout faster with Apple Pay in Safari.
Checkout with Google Pay
Let customers checkout faster with stored payment information in Chrome.
Checkout with PayPal
Let customers checkout faster with PayPal.
POS integration
Track orders from in-person point-of-sale registers in your order management dashboard.
Product management
Sell products of different colors, sizes, and more.
Sell digital goods
Sell downloadable digital content.
Sell subscriptions
Set up recurring payments for regular shipments or services.
Store management
Update products and manage orders from a mobile device.
Staff accounts (collaborators)
Invite colleagues and clients to manage products and fulfill orders.
Staff permissions
Set different roles for staff to manage products, fulfill orders, and change your site.
Shipping
Shipping rates calculated at checkout based on real-time shipping rates.
Manual shipping rules
Define shipping rules based on region and products.
Shipping label printer
Print labels for new orders to make shipping faster and easier.
Taxes
Taxes per-item and per-order calculated based on customer location.
Manual tax rules
Create manual tax rules for regions not automatically supported.
Compare Webflow with
If you are going to be selling online, especially fashion items, high-quality photos are essential as this is the only way that customers will be able to see your products. So, Hebe made sure that their product photos will be the element that stands out. We also love the font that they have selected. It is unusual which helps with brand recognition.
Simply Chocolate
Based in Copenhagen, Denmark, Simply Chocolate sells simply chocolates. While their product might not be that unique, their website design definitely is. As you scroll down their page, you are greeted (or rather tempted) by a new chocolate bar that pops up in the middle of the page. At the top of the screen, they list the ingredients and a button if you want to add it to your cart. What more do you need?
What we also like about this design is how the color of the background changes each time that a new chocolate bar is introduced. It is a great way to help highlight your individual products and keep it interactive.
Larq.
LARQ is a wonderful example of how product images can really sell a product. Add to that the brand's excellent copywriting and stunning design, and you have the makings of one of the best eCommerce sites. LARQ even includes a plastic waste calculator so you can estimate how many plastic water bottles you've kept from landfills thanks to using your LARQ water bottle. According to , LARQ added multi-regional capabilities to the site and increased conversions by 80% within three months.
Designyour store, your way — without coding
1

Other business or advertising

Other business or advertising
2

Logo & brand identity pack

Print or packaging design

Logo & brand identity pack
Print or packaging design
3

Logo & brand identity pack

4

Logo & brand identity pack

5

Other business or advertising

Logo & brand identity pack

6

Other business or advertising

8

Other business or advertising

10

Other business or advertising

Logo & brand identity pack
Allbirds is a sustainable, eco-conscious shoe and clothing store. As soon as you land on the home page, you know what Allbirds is about thanks to the headline «running shoes made from trees.» Plus, it's intriguing! There are also beautiful product and lifestyle images that show the products in the best possible light. As you scroll down the page, you're greeted by additional product and lifestyle images as well as calls to action encouraging you to shop. The navigation on the site is exceedingly simple, with two product categories on the left side of the menu and links to store locations and information about materials on the right side.
Thesus (formerly Alice + Whittles)
Thesus sells timeless, high-quality footwear. So, it makes sense for them to rely a lot on product photography. Yet, what sets their website apart is that they do not fall into the trap of cluttering their site with endless photos. With the help of clean design, their site communicates the value and quality their products can deliver. They also emphasize how easy it is to shop with them by highlighting their free shipping, free returns policy and interest-free installment plan. This helps to instill trust among visitors who might still be apprehensive about shopping online.
Azteca Soccer
Azteca Soccer's design is a bit unconventional. Instead of going for an online store feel, they decided to offer their visitors a more boutique experience. One way that they have achieved this is by using lifestyle shots as opposed to just product images.
Pura Vida Bracelets
The first thing you notice when you land on the Pura Vida Bracelets home page is the vibrant colors. The next thing? Stunning product images. As you scroll down the page, you see reviews from happy customers, more gorgeous product images, and calls to action encouraging you to shop. We really love the notification bar at the top of the page that lets visitors know they can get free shipping or $10 for referring a friend. Plus, if visitors miss the notification bar, Pura Vida includes an aqua button on the left side of the page broadcasting the enticing message «get free bracelets.»
Growyour business
Ecommerce shouldn't be just limited to those who know the intricacies of bootstrap frameworks, the ins and outs of maintaining WordPress themes, Ajax, or even WooCommerce. Webflow makes it possible for anyone to pursue their ideas and launch their own businesses — all without knowing how to code.
How did we choose these as the top e-commerce website designers?
—
A great website designer isn't necessarily an awesome e-commerce website designer. When we chose our top e-commerce website designers, we considered a few general traits that make a web designer a top contender as well as each designer's proficiency in the e-commerce realm. To narrow it down to the top 10 designers, we looked at:
Design quality
Top level
Mid level
Entry level
E-commerce experience
Like we said earlier, even the most amazing website designer isn't necessarily an amazing e-commerce website designer. Every designer has their strengths, and the designers we picked for our top 10 are designers whose portfolios are full of successful e-commerce websites they've designed for past clients.
Professionalism
The last thing we looked at when we chose our top e-commerce designers was each designer's professionalism. Only designers with consistent track records of being responsive, reliable and punctual made the cut. In other words, our top picks are professionals in customer service as well as design.
Complete layout control — without coding
Customize the layout of your homepage and gallery pages to make an impression on visitors.
As a designer, Webflow allows me to create a stunning and unique Ecommerce site with almost anything: animations, effects and a full responsive layout without having to dive deep into the code.
What makes a good ecommerce website?
A great website shows the world who you are, makes people remember you, and helps potential customers understand if they found what they were looking for. Websites communicate all of that through color, shape and other design elements. Learn how to make your ecommerce website tell your brand's story.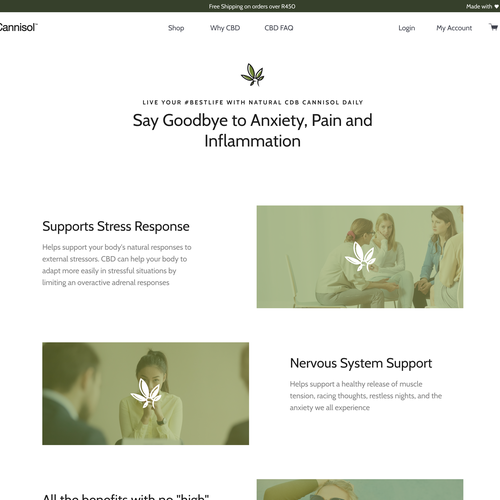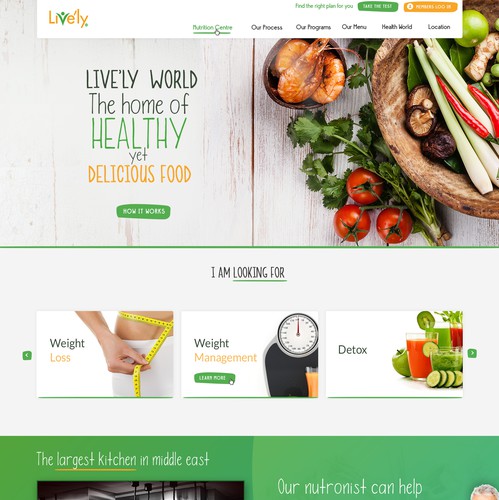 Types of websites
How to create a website
Web design colors
Customize your cart and checkout
Make the sale with cart and checkout experiences that match the rest of your store.
Cruisemaster
While Cruisemaster's website design is a lot busier than most of the sites discussed in our list, it is still effective. They went for a more informative approach. The product pages use elements like banners and boxes to emphasize all the benefits that their products offer.
Decibullz
Decibullz's website design shows how larger images can be used effectively. Though, to achieve this, you need to have a fast and reliable website. While many of the website designs discussed in this list use plenty of vibrant colors, we love their website equally for its effective use of only black and white. The contrasting colors also really help to let the call-to-action buttons stand out.
Revelry
Revelry is a dress shop that focuses on bridesmaids. With the scrolling hero images at the top of the page, visitors are encouraged to shop or order swatches. The menu has several options but it's made less overwhelming by splitting the options up on both the left and right sides of the page. As is common on the best eCommerce sites we've seen, the product images are simply stunning, showing off the products in an engaging and enticing way. One of our favorite elements of this eCommerce site is the video showing off the home try-on feature.
Wrapping Up
There are so many beautifully designed websites on the internet these days, so your website has to be something truly special to stand out. Fortunately, with these eCommerce website examples, you have an excellent frame of reference to get you started. We recommend building your eCommerce website design based on the tips and sites we've included here, but don't let that be the end of it. You'll get the best results when you test and tweak your eCommerce site. This might mean updating headlines and subheaders, changing images, updating copy, or even something as seemingly innocuous as changing the color of your buttons to see how visitors to your site respond.
Burrow
Burrow is a modular furniture retailer that uses a minimalist design (are you sensing a theme?) on its home page, opting to instead have the product images speak largely for themselves. As you scroll down the page, you'll come upon a video showing two average consumers unboxing their furniture. This makes the brand seem approachable and easy to use.
Chubbies
Like many of the other website designs in our list, Chubbies is also not afraid to embrace color. After all, if your products are so colorful like the shorts they are selling, it would be silly not to show your true colors. It also uses clever, witty copy. On their home page, they list all the things that they believe in like weekends, "that 'short shorts' is a redundancy" and, ultimately, their product. All in all, it is a great example of how copy and visuals can communicate the values of a brand.
Muroexe
We love how Muroexe has used the grid format to display their shoes. Not only does it make it a lot easier to browse, but it also helps to highlight the products. Another feature that we love is the liberal use of white space.
Design around your unique products
Feature the product details that matter most. Highlight specific product features, images, and other information with customizable product fields.
Skullcandy
Skullcandy's website is a great example of how to use color effectively. Their website design also strikes the right balance between text and visuals. The use of high-quality product photography helps to communicate to visitors that this brand is all about quality. All in all, the website is easy to use and offers a seamless experience for visitors by keeping them engaged at every part of the journey.
Physiq Apparel
Similarly to Azteca Soccer, Physiq Apparel is also a good example of how to use lifestyle photography. The product grid makes sure that the focus remains on the product and, ultimately, makes it very easy for visitors to browse their range and buy the items that they need.
Make it responsive
—
We'll keep this short—if you want to capture the customers who want to shop on their phones or tablets, you need to make sure your website design is fully responsive. Otherwise you might not convince those valuable mobile visitors that your site is where they want to make a purchase.
Fronks
If you are searching for something slightly more out of the box, be sure to check out what Fronks has done with their website. They made sure that their site focuses on who they are and their products. The design is clean, modern and simple (just like their products). Yet, by not including the whole product, visitors are intrigued to want to click (and when they do they are treated to some interactive elements).
Build your own ecommerce website design with a strong foundation
Taking a brand-first commerce approach will yield you the best ecommerce website design that is sure to give your visitors a great first impression.
Along with all of these design elements that need to be taken care of, digital marketing, social media campaigns, and search engine optimization (SEO) need also to be well crafted to bring potential customers through the doors of a given digital storefront.
The best online stores find just the right balance between all these different components, resulting in a strong brand, and higher conversion rates.
Don't forget to check out Webflow Ecommerce to help build your own brand, and check out our ecommerce templates make a memorable experience for your customers.
Make categories easy to navigate
—
Nothing—and we mean nothing—will kill a sale faster than clunky product pages. If your website visitors have to click around ten different menus before they find the product they're looking for, they're going to hightail it out of there fast—and click their way right to a competitor's site.
Make your product categories and product pages easy to navigate. Make it easy for your customers to search for products and to filter products by things like color, size, or product type. The easier you make your categories and pages to navigate, the easier it will be for your customers to find what they're looking for—and the easier it will be for them to make a purchase.
Are you ready to hire a stellar e-commerce website designer?
—
Sure, you can use a pre-made template to power your e-commerce website. But for a truly unique store that showcases your brand, you need a custom-designed website made by an experienced e-commerce designer. If you're not completely sold on our top 10 choices, take a look at our platform to find a designer you just can't pass up.
Want more e-commerce website designer choices?
Here are 25 examples of ecommerce websites that are sure to inspire your own:
Would you like to hang a poster on your wall showing the satellite Voyager One's path as it swung by Jupiter and Saturn on its arc out of our solar system? Space Posters offers a number of cool posters great for anyone who gets excited about the cosmos with this online store.
Their posters are beautifully minimalist, and everything in this ecommerce website design is consistent with its style. There's no full color depictions of planets, or other ostentatious illustrations. There's black, and there's white.
This is a perfect example of visuals tying in directly to the products being sold. Ecommerce sites need to have a design aesthetic that matches their products, and Space Posters delivers a shopping experience that anyone excited by space will find enjoyable.
Désplacé Maison sells shoes, but not the all too familiar designs we see dotting the shelves at mainstream shoe stores. Their footwear looks like they were beamed in from the future with a time machine.
This sense of originality also extends to their product pages. Here we see two rows that move in opposition to another, making for a unique way to navigate through their stylish shoes:
The Dockyard Social
Straight out of Scotland, The Dockyard Social, sells comfort food and drinks. This homepage not only shows off their belly warming food and snazzy beverages, but also functions to sell vouchers and gift cards for their business. Not many restaurant websites feature any sort of ecommerce functionality, and this is a nice touch in bringing in additional revenue.
Most restaurants just throw up a website that has only a menu, location, and contact information. The Dockyard Social puts a lot of effort into their web design. With scroll triggered parallax effects, and a hip color palette, it has a distinct look, standing out from the multitudes of boring, cookie cutter restaurant websites.
This is yet another small business web design that shows how far originality can go in differentiating your brand from the rest.
Nalen Ayurveda
Nalen Ayurveda offers skin care products for those who want something different compared to what one would find at the local drugstore, with an online business full of wonderful product categories of natural cosmetics.
The home page sets the tone, with a simple, well composed product image of ginger root, resting in a wooden pestle and mortar. It's a strong visual — you can almost smell the sweet spiciness of this root.
The entire web design has a fresh and airy layout. This simplicity reflects so well the nature of their skin care products. Nalen Ayurveda projects a naturalistic, healing vibe throughout their ecommerce store.
The product descriptions aren't dry recitations of details, but hit customers on an emotional level. They describe one hydrating face cream as, "Aabha is glowing and radiant in Sanskrit. This tri-doshic healing and hydrating cream is your best friend, every single day." We're fans of creative copy, and this hits all the marks in making a personal connection with their audience.
L'intendance
With a table full of rustic bread, crunchy granola, tea, orange juice, and other neatly ordered food and utensils, you're going to feel hungry immediately landing on the L'intendance website. Their ecommerce store offers food storage kits, as well as individual ingredients like spices, flours, and oils among other culinary goodies.
Product photography matters. L'intendance puts on display superb product images of all that they carry with attention to the details.
Wannabe Toys
Whether you're fandom is Marvel super heroes, Dragon Ball Z, or even Laurel and Hardy, Wannabe Toys carries action figures and other collectables that will fulfill whatever your area of nerdom in this quirky online store.
What makes this design special is the product page. Yes, they're arranged in a grid, but each product pokes up out of the top of each square. Like taking an action figure out of a box, this effectively lifts each product out of its digital square, bringing each one step closer to actually being in a fan's hands.
Wannabe Toys demonstrates that product pages don't have to be confined by straight lines, and that there are subtle ways to subvert the grid.
Die Arbeit
With musical influences rooted in 80's post punk, this German band adds a bit of polish and sheen. Die Arbeit never stray from these abrasive influences, but their bass driven rock pleases the ears with pop sensibilities. This web design is rich in music and videos, giving anyone who wants to check out their sound plenty of material to take in.
Merchandise can be a big part of a band's revenue, and this site has a straightforward ecommerce section that makes ordering records and t-shirts easy. This web design shows that ecommerce, even for bands, doesn't have to be an overly complicated endeavor.
Rullus
Rullus offers high-quality wallets and lightweight cases for iPhones, with this modern ecommerce website design.
Along with some slick scroll triggered animations, this web design has huge photos across its layout. This captures all of the curves and eye candy that make Rullus' products different from bland generic cases. Rullus shows the impact that superbly shot, gigantic photos can make in showing off items in enticing people to buy them.
Cloe Cassandro
Do you want to hit the beach decked out in swimwear not made in a factory? Cloe Cassandro offers beachwear with a conscience, handmade in Bali, with their ecommerce business.
With beachwear that's gentle flowy like an ocean breeze, this design has a light touch with ample white space. Whether it's the thin lines of the SHOP NOW button, or ample amounts of negative space, this ecommerce website design has plenty of breathing room.
UDX
UDX inhabits a specialized niche in offering fat tired, electric bikes. For those who want to hit the dirt with a bit of modern technology, these are the bikes you want to ride.
Often ecommerce websites may be a long scroll through static content. UDX bikes shows how animation, and other dynamic ornamentation can really bring a design to life.
Friendsday
Friendsday offers fashion with lively patterns made from sustainable organic cotton materials. There's an earthiness to all of their clothing designs, but with a high fashion sensibility making this outerwear for the only most sophisticated of nature lovers.
Cafe Two 14
Avocado toast. Coffee. And Milkshakes. There's so much yumminess to be had at Cafe Two 14. But along with enticing us with their delectable food and drinks, they also have a solid ecommerce store dedicated to coffee beans, t-shirts, and even a way to donate a meal to someone in need.
Unleash your creativity on the web
Build completely custom, production-ready websites — or ultra-high-fidelity prototypes — without writing a line of code. Only with Webflow.
Subscribe to be a Webflow Insider
Thank you! You are now subscribed!
Oops! Something went wrong while subscribing.
Get started for free
Mystery
How many of us get stuck in the same boring routines? There's that coffee shop we go to every morning. And that ramen place we eat at almost every friday. Mystery comes through with an app to break through this monotony, and generate customized new adventures for people to experience in their cities.
They sell Mystery Gift Cards in an online shop that's straight to the point. One click brings someone to a combination product/checkout page, making purchasing these gift cards a speedy process. There's no shopping cart to deal with, everything to complete a transaction is right there.
This homepage is a great example in how to make conversions in the least amount of steps.
Roots Catering
Eating a plant based diet doesn't mean being limited to tofu and garbanzo beans. Roots Catering offers a variety of tasty vegan dishes, with meal delivery, as well as take away in ordering their plant based foods.
There is no lack of veggies in this homepage design, from the carrot in their logo, to the fresh vegetables in their meals, there's no mistake that they're committed to providing the best meals they can, free from animal products.
With organic textures, drop shadows, and plenty of veggie goodness, this design shows how subtle design choices can transform a digital space into something that feels real.
Sobremesa
Offering a variety of cooking classes, Sobremesa not only teaches how to cook, but offers a social experience in connecting with other gourmands.
Background videos are an iffy design element. They can be a distraction, especially if they don't look good. But here, these moving visuals work so well in complimenting the content. The hero video opens with a woman putting on an apron, which is such a good metaphor for landing on this website, and getting prepared to sign up for one of their classes.
The Nuff
Promoting a book may take many different avenues, with having a website being just one route that people may use to find it. ‍
The Nuff is a book about a unicorn and her journey of self esteem. The design has a child-like feel, with purples, blue, and playful typography. But all of these elements show an intelligence. This isn't a book for babies, but rather for children who will understand the messaging of this story.
Along with this fun design is plenty of content that will help parents make the decision to purchase this book for their child. The many "Buy Now" call to action buttons are easy to spot and well placed throughout this website's design.
This homepage does a fantastic job in not dumbing down their design, with an aesthetic that captures the intelligence and spirit of the Unicorn hero of its story.
Insane Boats
Are you looking for competition level radio controlled boats? Insane Boats carries a variety of fast models, as well as parts and other accessories.
"Insane" is a bold statement to have in your business name, and the yellow and black color scheme certainly backs up this proclamation. These boats don't gently glide on water, but buzz across the surface with ferocity. This color scheme works perfectly. Insane Boats shows how matching the energy of a design with that of its products, makes for a strong impression.
The Camera Company
Whether you're a beginner behind the lens, or the next Ansel Adams, The Camera Company has everything a shutterbug could want in pursuing their art.
RespiTech
RespiTech sells scarves and masks that not only will protect people, but also look good.
Let's face it. Respiratory masks aren't the most glamorous of items. But RespiTech makes ones that have style. Their web design avoids the sterility of the many medical device websites out there, and is as fashionable as the masks that they sell. This is proof that good design, no matter the ecommerce platform, matters in keeping people engaged.
Feed the Front Line NOLA
What's more noble than wanting to feed hospital workers, whose job is to put themselves in harm's way in order to save people's lives? Feed the Front Line NOLA is a non-profit dedicated to helping out these medical workers in New Orleans.
With a colorful design, nice contrasts in typography, and photos of the medical workers they help, this design has a warmth and sense of humanity. One of the most important aspects of a web design is to connect with its audience on a personal level and Feed the frontline NOLA does this so well.
The call to action buttons to "SEND FOOD LOVE" and "DONATE" are never lost in this well ordered layout, making it easy for people to lend their support.
Standstill Tea
Landing on this page for the online tea seller Standstill Tea. you're greeted with the message to stand still for a moment. This cue gives a bit of a pause, letting you take in the lush landscape of tea that lies before you in the hero image. A scroll down brings motion with a parallax animation, raining down the shapes in the top left and opening up the story about this tea company.
Much like tea itself, there are nuances to this design that aren't overpowering. There's the gentle parallax, which adds a note of originality. There's also other nice touches like the horizontal left hand navigation and subtle scroll triggered zoom in on the photos. These elements could have been distracting, but are used tastefully, adding so much to the design. There's a zen like calm that fits so well with the teas that they sell.
Eliqs
How fun would it be to have cans of brew at your wedding reception with a design celebrating getting hitched? Or how about cans with your company logo to give to your friends and clients? Eliqs gives you the tools to create your own custom beer.
This design relies much on photos of actual cans they've created. Seeing the colors, and quality of the end results, really shows that they're great at what they do. There's a sense of fun throughout this design, and the playful background colors on many of the images adds to this sense of celebration.
Provincial Spirits
Provincial Spirits manages to pull off a clean design for a craft brand that avoids all of the cliches we often see in websites of this type. With bottled cocktails like Cranberry, Mint, and Orange Vodka or Smoke Rosemary Vodka, these are definitely "artisanal" styled beverages. But there isn't a single bearded dude, or bespectacled foodie to be found.
Instead we get close up photos of people with bottles in hand. We see the timeless design of the labels as well as the textures of the clothing. It all feels very organic and personal. Along with liberal use of forest green in the layout we further feel a sense of being connected to the natural world.
This design is hip, without being hip. And isn't that the most hip thing of them all? We think so.
PL Media
Okay, this is technically an agency website, but PL Media sells the product of social influencer marketing. Not many agencies let you sign up for their services by adding it to cart, but PL Media lets you add the influencer of your choice to your cart and get started.
The core of their business is fostering new business relationships between influencers and brands. This is such a new area of marketing, and this design feels very of the moment, making it a solid design for their services.
Faves
How many of us as children received a box of raisins, and in trying to alleviate our disappointment were told that what we had was "nature's candy?" Faves pulls off making candies made from fruits and vegetables that actually look good to eat. Sorry, raisins.
Their landing page has bright colors, big text, and plenty of great shots of the candy wafers they craft, this is everything that a candy website should be. But this company is more than a purveyor of sweets, but are also purpose driven. They're about reducing food wastes, and are able to weave this messaging in a way that's never heavy handed.
Interested in seeing more ecommerce websites? Check them out in the Webflow Showcase!
Dick Moby
In this list, we have included many website designs that focus on color or photography. While Dick Moby's website uses both these elements, their site is also a good example of how you use other fun elements like patterns to create a unique feel.
What we also like about this website is that it focuses on how you can use your copy to emphasize your brand story. Dick Moby targets eco-conscious consumers and they make that clear as soon as you land on their home page.
Host on a world-class platform
Super-fast page loads
Enhanced security & 99.99% uptime
Cutter & Buck
The top 5 eCommer websites include:
What is eCommerce website examples?
Amazon is a traditional example of an eCommerce website. Amazon is one of the largest eCommerce stores. It's a good example of a website that uses intuitive design for customers to shop.Their search engine uses filters to help customers navigate the website.
What are the 8 types of e-commerce?
The 8 key types of eCommerce include:
Single brand website
Online retailers, like Amazon
What is an eCommerce website and how does it work?
eCommerce websites allow people to buy and sell physical goods, services, and digital products over the internet. eCommerce websites allow people to sell products without a brick-and-mortar location. Businesses can process orders, accept payments, manage shipping, and provide customer service as well.